We want to see your business grow—partner with one of our dynamic brands that offer individualized workforce solutions tailored to fit your specific needs.
You have challenges. We have solutions.
At SMG, our brands know what it takes to improve your business, big and small.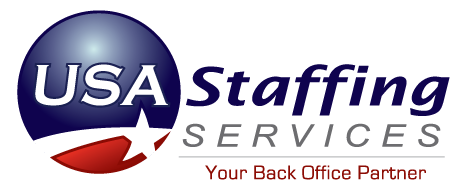 USA Staffing Services' Nationwide Staffing Platform utilizes Authorized Partners under our Licensing Model to provide niche-based staffing placements in local markets.

Everest Recruiting is the peak of on-site staffing services through innovative recruiting and sourcing solutions for customers looking to have more than 25 workers on site.

Arango & Associates is an executive search firm focused on locating the brightest talent for the most challenging positions to fill, and our clients benefit from what the best hires can achieve.
Investments in Technology
We believe in investing in technology that enhances staffing and recruiting platforms.

YouCruit helps employers discover great candidates by providing the tools necessary to look beyond the traditional resume and discover the person behind it.

Lanefinder is America's fastest-growing trucking app that gives truck drivers a better way to find great companies to work for.

Bullhorn is the global leader in software for the recruitment industry. Headquartered in Boston, with offices worldwide, Bullhorn is founder-led and employs more than 1600 people globally.
UNIFY is at the forefront of revolutionizing networking in the recruiting industry using Web3-based technologies.
Our Licesenee Program is built to support staffing and recruiting firms looking to grow their business.

We are your "virtual hiring team," providing you with talent, market analytics, and strategic staffing solutions. We help you find the right people for the right jobs, and we do it in a transparent, efficient, and effective way.

123 Staffing & 24hr. Care, LLC.
We deliver above-average quality care to the people in the community. That's why our medical talent must service the need and individuals we care for 24/7. We have a text line that is as simple as 1,2,3. You can reach us 24/7, and we staff 24/7.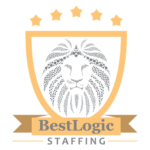 BLS is one of the top full-service staffing and recruiting firms in the Northeast US, specializing in contract, direct hire, and executive search. With a valuable blend of functional, industry, and recruiting experience, our award-winning team has a proven track record of delivering exceptional talent acquisition solutions.
Our mission statement is to deliver top talent to our clients. Years of experience and expertise within the industry make BlueCloud Staffing the clear choice. Finding the best-certified professionals for school systems and healthcare facilities nationwide is our top priority.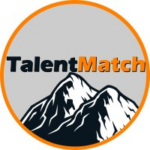 TalentMatch is a Denver-based professional search and recruitment firm that provides full life cycle recruitment solutions across various market sectors, including Energy/Oil & Gas, Mining, Engineering & Mechanical Services, Logistics & Transportation, and Specialty Chemicals. We match great people to great companies!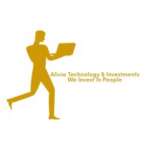 Alivia Technology & Investments, LLC.
Alivia Technology and Investments is a premier leader in search and placement for IT professionals and clients nationwide since 2019. Our company specializes in both direct and contract staffing in the information technology industry. As active members in the IT community, we fully grasp the skillset, talent demand, and compensation trends, allowing us to secure the top talent for our clients.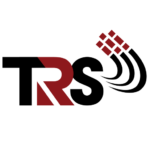 Telecom Recruiting Specialists, LLC.
TRS is proud to serve as a recruiting and consulting partner for companies & corporations throughout the entire United States. We have been immensely successful in creating a national network of highly adept and intelligent technical professionals who help guide our clients through market trends, competition, and employee retention. Our services can help a company achieve its mission-critical projects, and goals and be an invaluable partner within your company structure.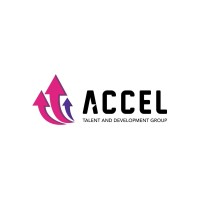 Accel Talent and Development Group
Accel is a premier HR Group serving start-ups and mid to large Fortune 500 clients, including local, national, and international companies. Accel has a team of recruitment experts with experience in their hiring fields. Accel's primary focus is to increase productivity through people resources to add value to their client's bottom line.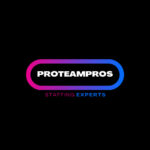 ProTeamPros Staffing Experts
We specialize in connecting businesses with top talent across call centers, warehouses, trucking, hospitality, and more. With 30+ dedicated professionals, we deliver tailored staffing solutions in Atlanta and all 48 US states. Our rigorous screening ensures the right fit for your organization, whether for temporary, contract-to-hire, or direct placement needs. Partner with us for personalized service, industry expertise, and exceptional candidates. Trust Professional Team Pros to fuel your success and unlock your workforce's potential. Contact us today to discuss how we can meet your staffing requirements."
Solutions to any challenge, big or small.
Contact us to learn what solutions we have for your business.