SMG Partners with Bullhorn to Streamline Capabilities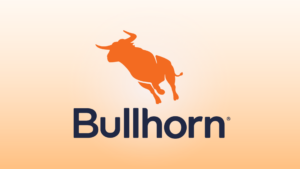 Staffing Management Group (SMG) is partnering with Bullhorn, the global leader in staffing technology, to provide SMG's partners and team with the latest tools and technology to help them succeed in the rapidly changing staffing landscape.
The new software platform is a streamlined and innovative solution that assists with effectively acquiring new business, managing the recruiting process, and streamlining staffing operations. It features automation, AI-powered reporting capabilities, and more, to help SMG stay ahead of the curve and provide the most effective software for its partners and team.
"We are thrilled to be partnering with Bullhorn to launch this new software platform," said Shane Burrell, Director of Technology at SMG. "Bullhorn is a leader in the staffing technology industry, and their platform is the best way to help us provide our partners and team with the tools they need to succeed. We are confident that this new partnership will help us take our business to the next level."
SMG is scheduled to go live with the new software platform in less than a week.