Our nationwide partners are here to serve your unique hiring needs.
Chris Houy
Allium Recruiting & Business Advisory
Email: chris.houy@usastaffingservices.com
Phone: (850) 530-7212
Location: Greater Tampa Bay and South Florida Regions
Chris Houy and Allium are your virtual hiring team, providing you with talent, market analytics, and strategic staffing solutions. We help you find the right people for the right jobs, and we do it in a transparent, efficient, and effective way.
Specialties:
Permanent Placement for Technical (IT) Positions
Large Volume-based Placements
Operations and Organizational Behavior Consulting
Candidate Experience
Recruiting and Staffing
Aldin Beslagic
BestLogic Staffing
Email: abeslagic@bestlogicstaffing.com
Phone: (860) 251-9593
Location: Northeast US
Aldin Beslagic and BestLogic Staffing are a full-service staffing and recruiting firm in the Northeast US, specializing in contract and direct hire. With a valuable blend of industry and recruiting experience, their team has a proven track record of delivering exceptional solutions.
Specialties:
Contract and contract-to-permanent
Direct Placement positions in the fields of:
Engineering,
Skilled Trades
Administrative
Construction
IT
Technical and Professional
Light Industrial
Production
Jazimen Smothers
The Office Network, LLC.
Jazimen Smothers and The Office Network, LLC. is an officially Licensed Partner located in New Orleans, Louisiana.
Specialties:
Antonio Hughes
1. 2. 3. Staffing & 24Hr Care, LLC.
Email: antonio.hughes@usastaffingservices.com
Phone: (865) 366-0403
Location: Knoxville, TN
Antonio Hughes and 1.2.3 Staffing & 24hr. Care, LLC. delivers quality care to the people in their community. That's why their medical talent must service the needs and individuals they care for 24/7. You can reach us 24/7, and we staff 24/7.
Specialties
Long Term Care
Assisted Living
Hospitals
Correctional Staffing
Kathleen Lynch
TalentMatch, LLC.
Email: kathleen@talentmatchllc.com
Phone: (720) 841-1386
Location: Denver, Colorado
Kathleen Lynch and TalentMatch is a Denver-based professional search and recruitment firm that provides full life cycle recruitment solutions across various market sectors, including Energy/Oil and Gas, Mining, Engineering and Mechanical Services, Logistics and Transportation, and Specialty Chemicals.
Specialties:
Professional Search and Recruitment
Energy/Oil & Gas
Mining
Engineering
Mechanical Services
Logistics and Transportation
Specialty Chemicals
Terri Drummer
Professional Team Pros
Email: tdrummer@umbservices.com
Phone: (404) 337-0046
Location: Atlanta, GA
Terri Drummer and Professional Team Pros specialize in connecting businesses with top talent across call centers, warehouses, trucking, hospitality, and more. With 30+ dedicated professionals, we deliver tailored staffing solutions in Atlanta and all 48 US states. Our rigorous screening ensures the right fit for your organization, whether for temporary, contract-to-hire, or direct placement needs.
Specialties:
Temporary
Contract-to-hire
Direct Placement
Angela Lewis
Email: angela.lewis@usastaffingservices.com
Phone: (925) 323-9999
Location: San Francisco, CA
Angela Lewis is an officially Licensed Partner of USA Staffing Services specializing in recruiting in the Finance and Accounting industries in San Francisco, California.
Specialties:
Alex Roebken
US Workforce, LLC.
Email: alex.roebken@usastaffingservices.com
Phone: 234-237-5851
Location: Akron, Ohio
Alex Roebken and US Workforce, LLC. is an Officially Licensed partner based out of Akron, Ohio that specializes in staffing services in the construction industry.
Specialties:
Steven Gaudreau
Telecom Recruiting Specialists, LLC.
Email: steve.g@telecomrs.com
Phone: (501) 434-0239
Location: Little Rock, AK
Steven Gaudreau and Telecom Recruiting Specialists, LLC. has been a premier leader in search and placement for IT professionals and clients nationwide since 2019. Our company specializes in both direct and contract staffing in the information technology industry. As active members of the IT community, we fully grasp the skillset, talent demand, and compensation trends, allowing us to secure the top talent for our clients.
Specialties:
Telecommunications
Aerospace
Software
IT
Leanne VanLare
WeStandStrong Staffing, LLC.
Email: admin@wssstaffing.com
Phone: (585) 596-5581
Location: New York
Leanne VanLare and WeStandStrong Staffing, LLC. is a premier leader in search and placement for IT professionals and clients nationwide since 2019. Her company specializes in both direct and contract staffing in the information technology industry. As active members in the IT community, they fully grasp the skillset, talent demand, and compensation trends, allowing them to secure the top talent for their clients.
Specialties:
Temporary Staffing
Staffing Solutions
Recruiting
Pam Allen
Accel Talent and Development Group
Email: pallen@acceltalentgroup.com
Phone: (804) 892-6570
Location: North Carolina | Virginia
Pam Allen and Accel Talen & Development Group is a premier HR Group serving start-ups and mid to large Fortune 500 clients, including local, national, and international companies. Accel has a team of recruitment experts with experience in their hiring fields. Accel's primary focus is to increase productivity through people resources to add value to their client's bottom line.
Specialties:
Strategic Recruitment (Direct hires and temporary placements)
A-Z new business start-up/acquisitions/human resources support
Strategic planning for human resources function
Employer branding and rebranding
Teambuilding
Employee relations
Performance management
Change management
Leadership Coaching
Strategic planning process facilitation
Training and development
Employee engagement surveys and action plans
Rewards and recognition programs connected to the bottom line
Policies and procedures (handbooks)
Employee benefits and wellness program consulting
Lucas Iocco & Kelly McGuire
BlueCloud Staffing
Email: lucas.iocco@bluecloudstaffing.com
Phone: (770) 864-6373
Location: St. Petersburg, FL
Lucas Iocco and BlueCloud Staffing's mission statement is to deliver top talent to their clients. Years of experience and expertise within the industry make BlueCloud Staffing the clear choice. Their top priority is finding the best-certified professionals for school systems and healthcare facilities nationwide.
Specialties:
BlueCloud specializes in career opportunities for School Psychologists, Speech-Language Pathologists, Special Education Teachers (including Teachers of the Deaf and teachers of the Visually Impaired), Sign Language Interpreters, School Nurses (RN & LPN) as well as other education and healthcare-related professionals.
Karen Shew & Andreas Williams
Karen Shew
Email: karen@peterhuntcorp.com
Phone: (626) 537-7005
Andreas Williams
Email: andreas@peterhuntcorp.com
Phone: (562) 242-6819
Karen Shew and Andreas Williams are experienced recruiting professionals who have extensive experience recruiting in the fields of entertainment and engineering.
Specialties:
Placements in the Entertainment and Engineering Industries.
Brian Wurdeman
BW Search Group
Email: brian@bwsearchgroup.com
Phone: (509) 947-8266
Location: Kennewick, Washington
BW Search Group was founded with a mission to provide individualized service which experienced managers want and a recruiting partnership that top talent looks for. We provide recruiting and staffing services throughout the Pacific Northwest. Our field of expertise and primary focus includes Engineering, Construction, and Construction Management.
Specialties:
Contract staffing involves hiring employees on a fixed-term basis to work on specific projects or tasks. Employees are hired through BW Search Group and work for a defined period. We handle the employee's payroll, benefits, and other administrative tasks, while your company will have the benefit of accessing specialized skills and expertise without committing to a long-term employment contract.
Contingent staffing offers companies the opportunity to evaluate potential full-time employees before making a long-term commitment. Companies can assess a worker's skills, experience, and work ethic before deciding to offer them a permanent position.
Laurie Gunning
Email: lgunning@everestrecruiting.com
Phone: (314) 401-7027
Location: St. Louis, Missouri
A seasoned professional boasting an impressive 15-year tenure in executive recruiting, Laurie's expertise encompasses both leadership and individual contributor roles, reflecting a comprehensive understanding of diverse organizational needs.
Laurie's range of influence extends across versatile industries, including financial services, healthcare, technology, and select non-profit sectors. Her specialization shines in areas such as management consulting, advisory & delivery services, and partnering with firms committed to substantial growth, business transformation, and the integration of emerging technologies. This breadth of experience equips her to thrive in contexts ranging from global corporations to dynamic startups.
Specialties:
Financial Services 
Engineering & IT 
Corporate Administration 
Healthcare 
Hospitality 
Manufacturing & Industrial 
Telecommunications
Jonathan Vasquez
Email: jonathan@noble1staff.com
Phone: (310) 469-3960
Location: Las Angeles, CA
Jonathan Vasquez and Noble One Staffing partner with companies and help them recruit top talent. They work within the following industries but are not limited to Accounting, Construction, Software/IT, and Healthcare.
Specialties:
Accounting
Construction
Software/IT
Healthcare
Scott & Evelyn Brewer
Brewer Global
Email: scott@brewer.global | evelyn@brewer.global
Phone: 702-845-8877 | 702-335-9176
Location(s): Las Vegas, NV | Las Angeles, CA
Scott and Evelyn Brewer are here to help you invest the time in searching for your ideal candidates so you can focus on the next most important thing.
Specialties:
Consulting
Contract
Contract-to-Hire
Direct-Placement
Executive & Technical Searches
Industries Served:
Banking
Construction
Gaming & Hospitality
Government
Healthcare
Manufacturing
Technology & Telecommunications
Become a Licensed Partner today.
Our leadership team can't wait to meet you.
- Eddie Ohanian, Beyond A Resume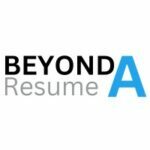 - Sarah Hennis, Bloom Search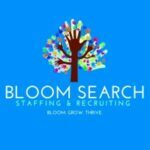 Get a detailed look into our Partner Program.
Simplify the growth of your staffing firm with decades of industry experience and true partnership.